Pillar as Nest
2019, Cement, plastic, marblecast, hydrocal, fiberglass, wax, fabric, mesh, thread, 36 x 184 x 290 cm
**Also seen exhibited at the Main Section of Art Rotterdam 2019, in a duo exhibition with Simone Hoang, represented by Galerie Fontana
This series of column-like sculptures are born out of an exploration of materials, architecture and its foundations. The column as an entity was chosen because of its role as a support system, whose cylindrical body is strong and imposing, yet considerate to the human body. The scale of the columns is explored around the human body thus demonstrating and emphasizing a conversation between the two. They are the result of an experimental process of constructing solid structures with flaccid materials. The way the materials reacted to Guzmán's research gave each 'column' a particular gesture, a way of standing. The material emphasizes the industrial balanced with the handcrafted, while its resemblance to skin accentuates the anthropomorphism of each column. Otherwise considered fragments of a whole edifice, these columns were made with an acknowledgment of their inner, hollow spaces as an active feature of self-support.
The left photo is a detail shot, and the right photo shows the series being exhibited at the Diego Rivera Gallery, San Francisco in May 2017. From left to right: King, Siamese Columns, and Queen.
Siamese Columns
2017, Acrylic Mesh, Fabric, Duracal, Thread, Wood, 51" x 10" x 30"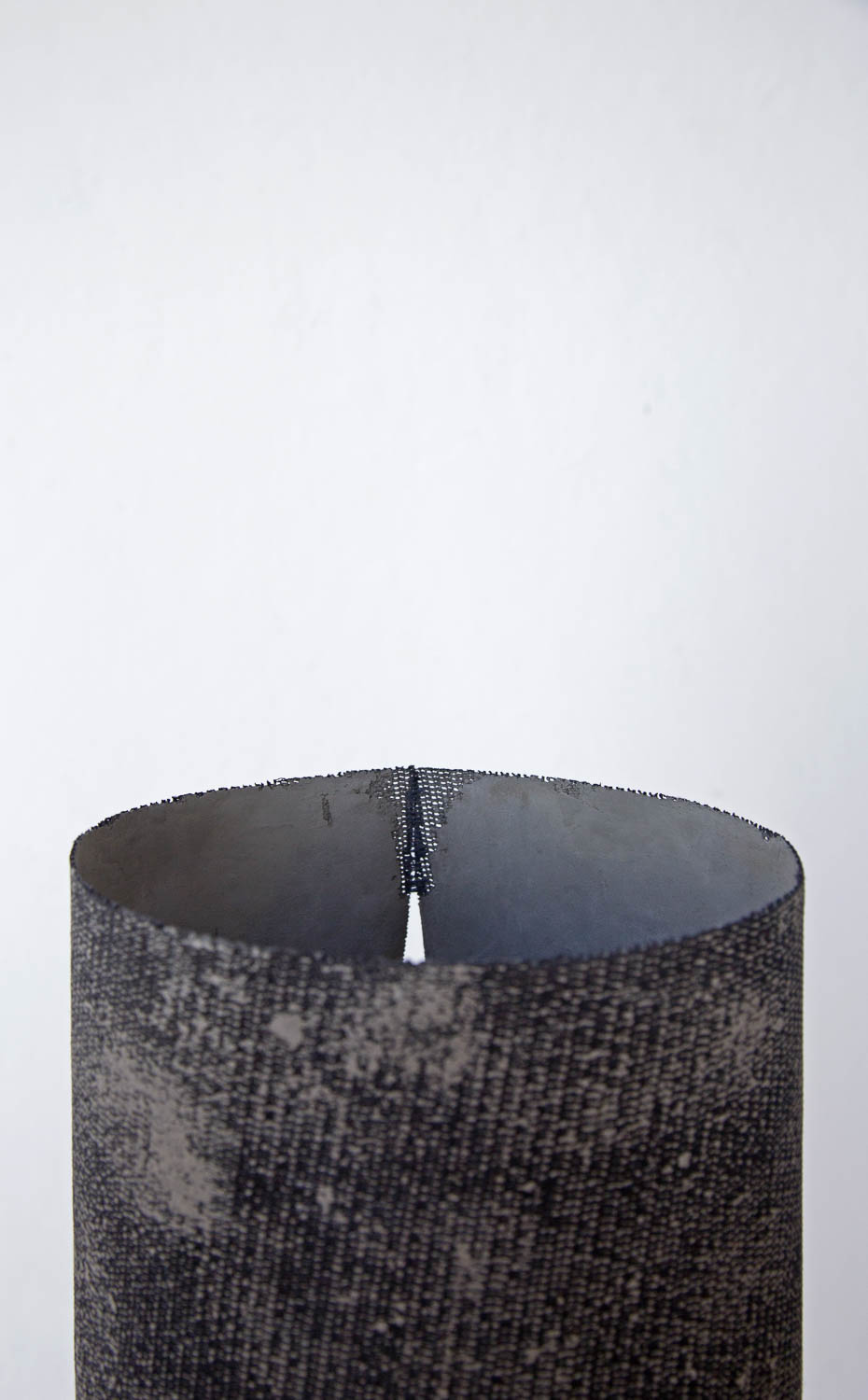 King
2017, Acrylic Mesh, Duracal, Thread, 53" x 8" x 8"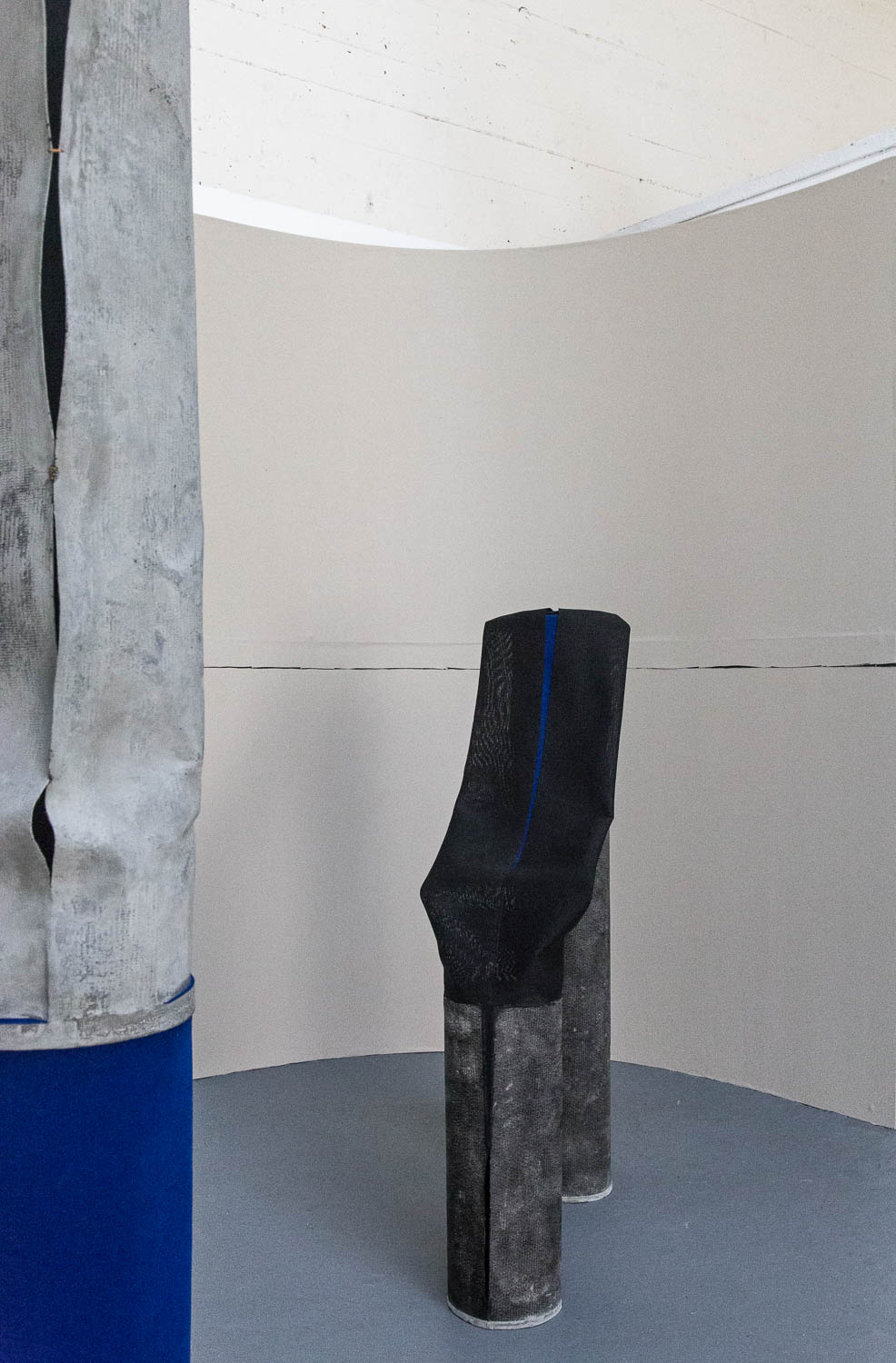 Family of Columns together &
Queen
2017, Acrylic Mesh, Duracal, Fabric, Plastic, Wood, Thread, 83" x 8" x 8"