This series precedes the exhibit and installation How to Stand done in the Dominican Republic. It is Composed by three column-like sculptures that are born out of an exploration of materials, architecture and its foundations. The column as an entity was chosen because of its role as a support system, whose cylindrical body is strong and imposing, yet considerate to the human body. The scale of the columns is accommodated to that of the human body thus demonstrating and emphasizing a conversation between the two. They are the result of an experimental process of constructing solid structures with flaccid materials. The way the materials reacted to Guzmán's research gave each 'column' a particular gesture, a way of standing. The material emphasizes the industrial balanced with the handcrafted, while its resemblance to skin accentuates the anthropomorphism of each column. Otherwise considered fragments of a whole edifice, these columns were made with an acknowledgment of their inner, hollow spaces as an active feature of self-support.
The left photo is a detail shot, and the right photo shows the series being exhibited at the Diego Rivera Gallery, San Francisco in May 2017. From left to right: King, Siamese Columns, and Queen.
Siamese Columns
2017, Acrylic Mesh, Fabric, Duracal, Thread, Wood, 51" x 10" x 30"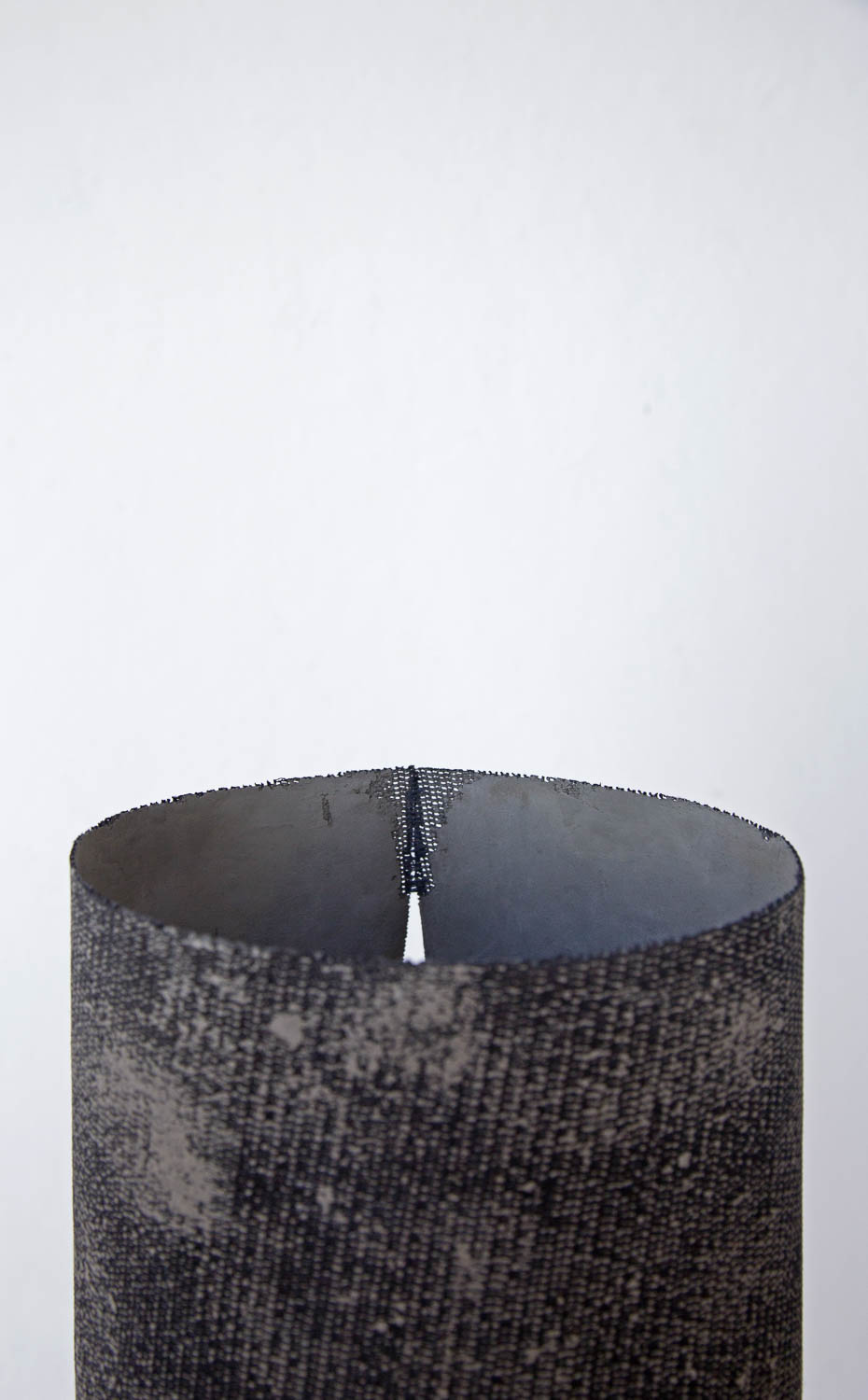 King
2017, Acrylic Mesh, Duracal, Thread, 53" x 8" x 8"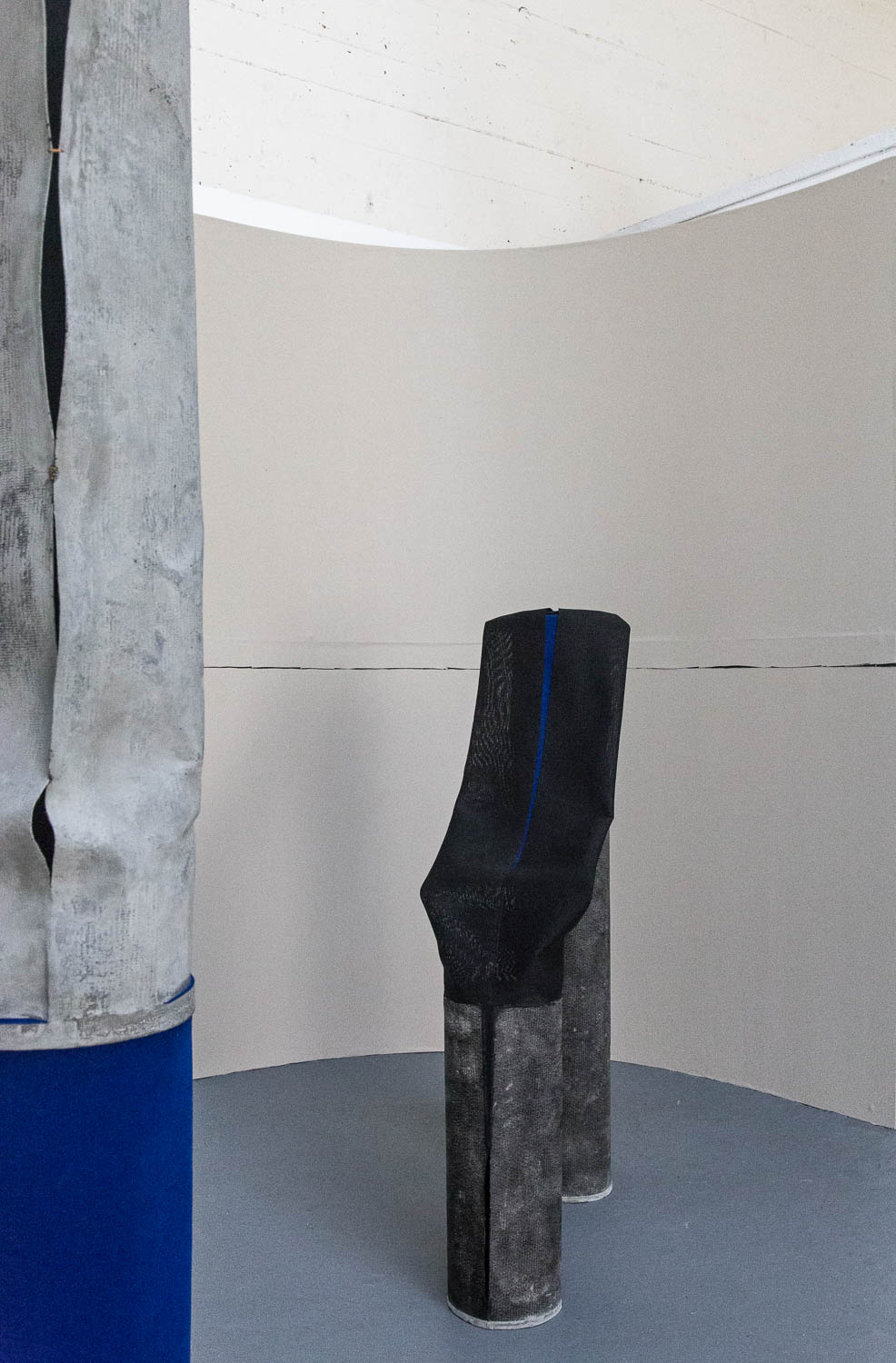 Family of Columns together &
Queen
2017, Acrylic Mesh, Duracal, Fabric, Plastic, Wood, Thread, 83" x 8" x 8"