Inspired by Zadok Ben David's book Big Science, this series of kinetic sculptures was created to capture the gesture of some of his drawings, with movement. These works balance the tension between frail hands which find themselves attached to an action.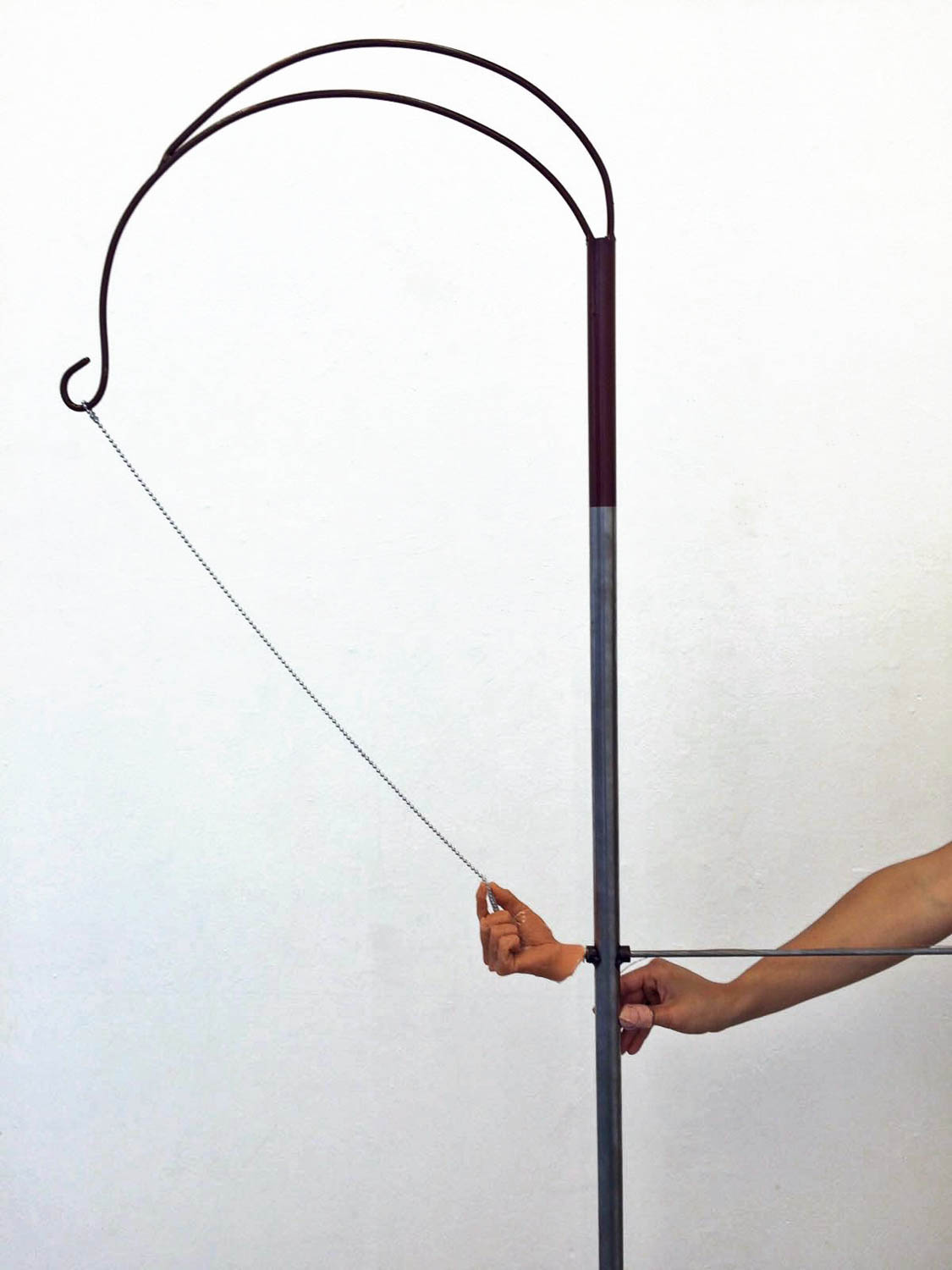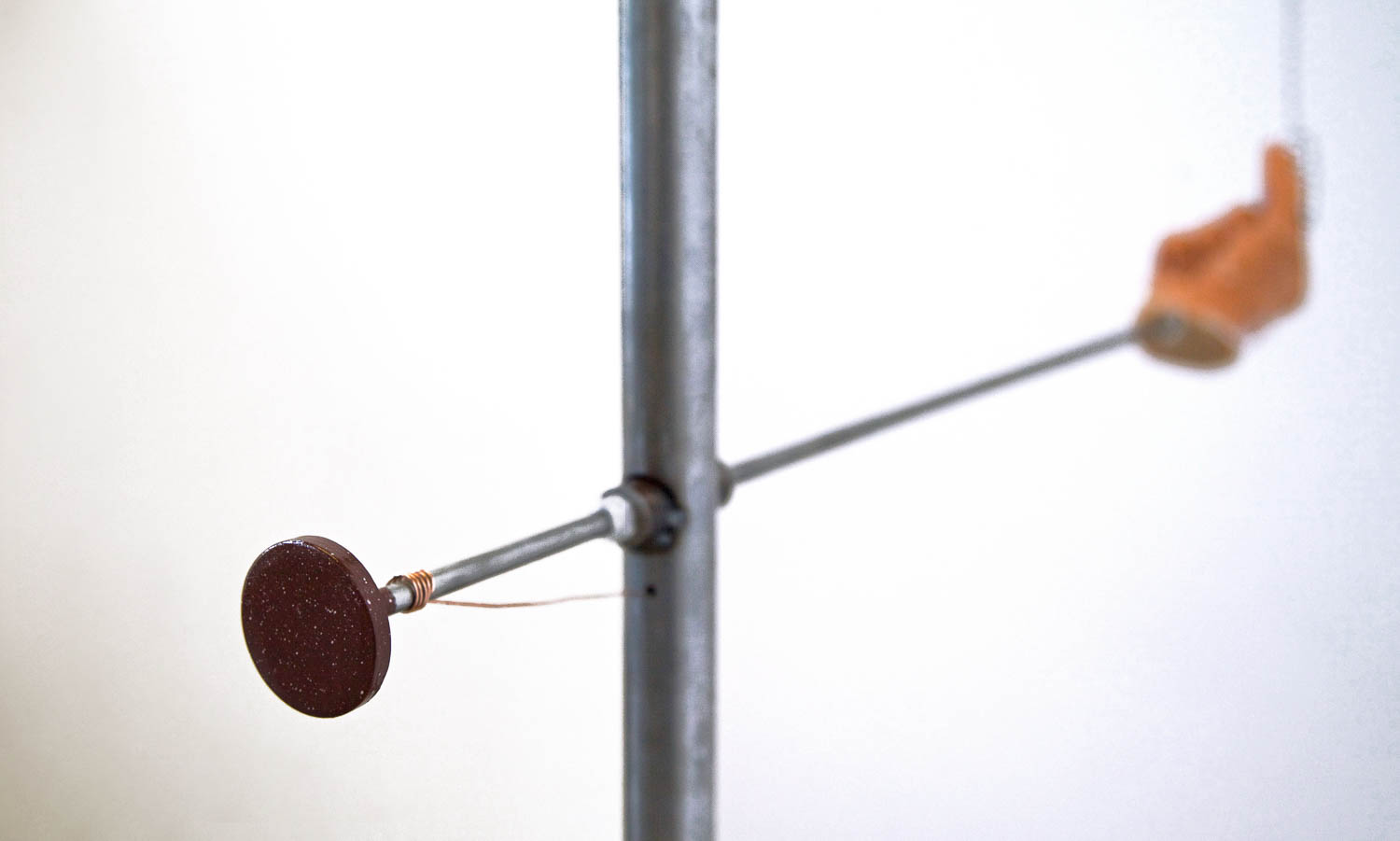 Committed Hand
homage to Zadok Ben David, 2016, metal, wood, wax, metal chain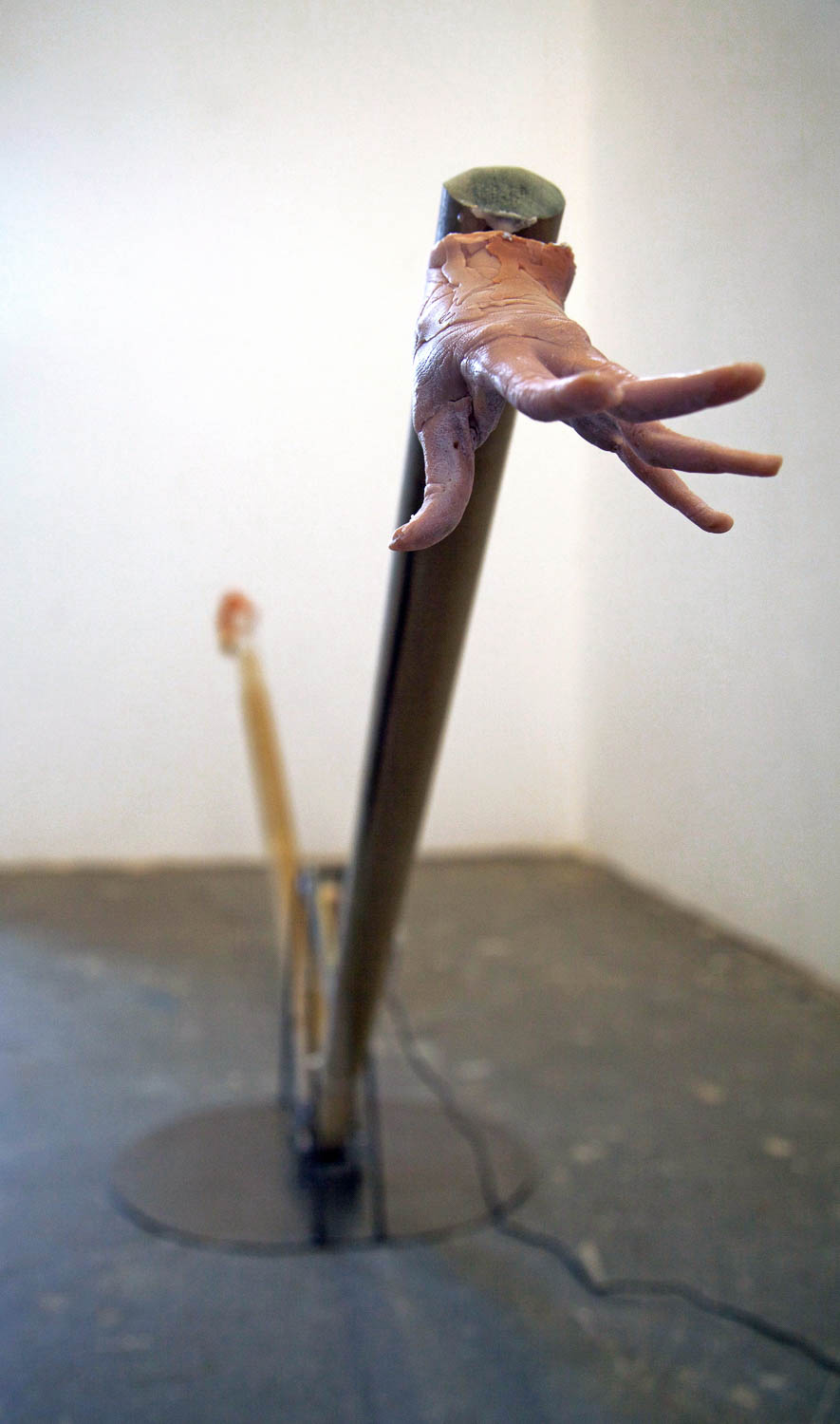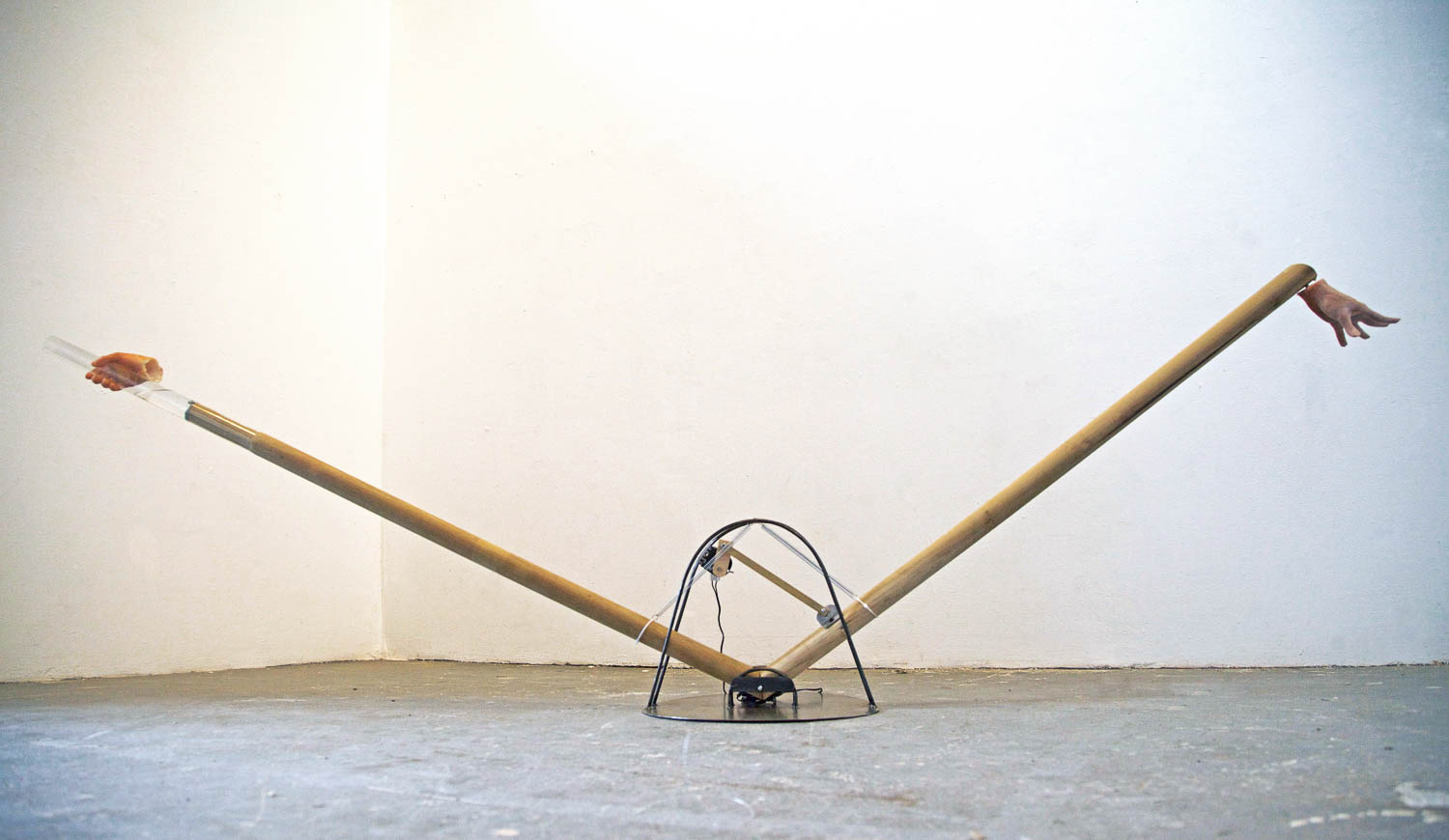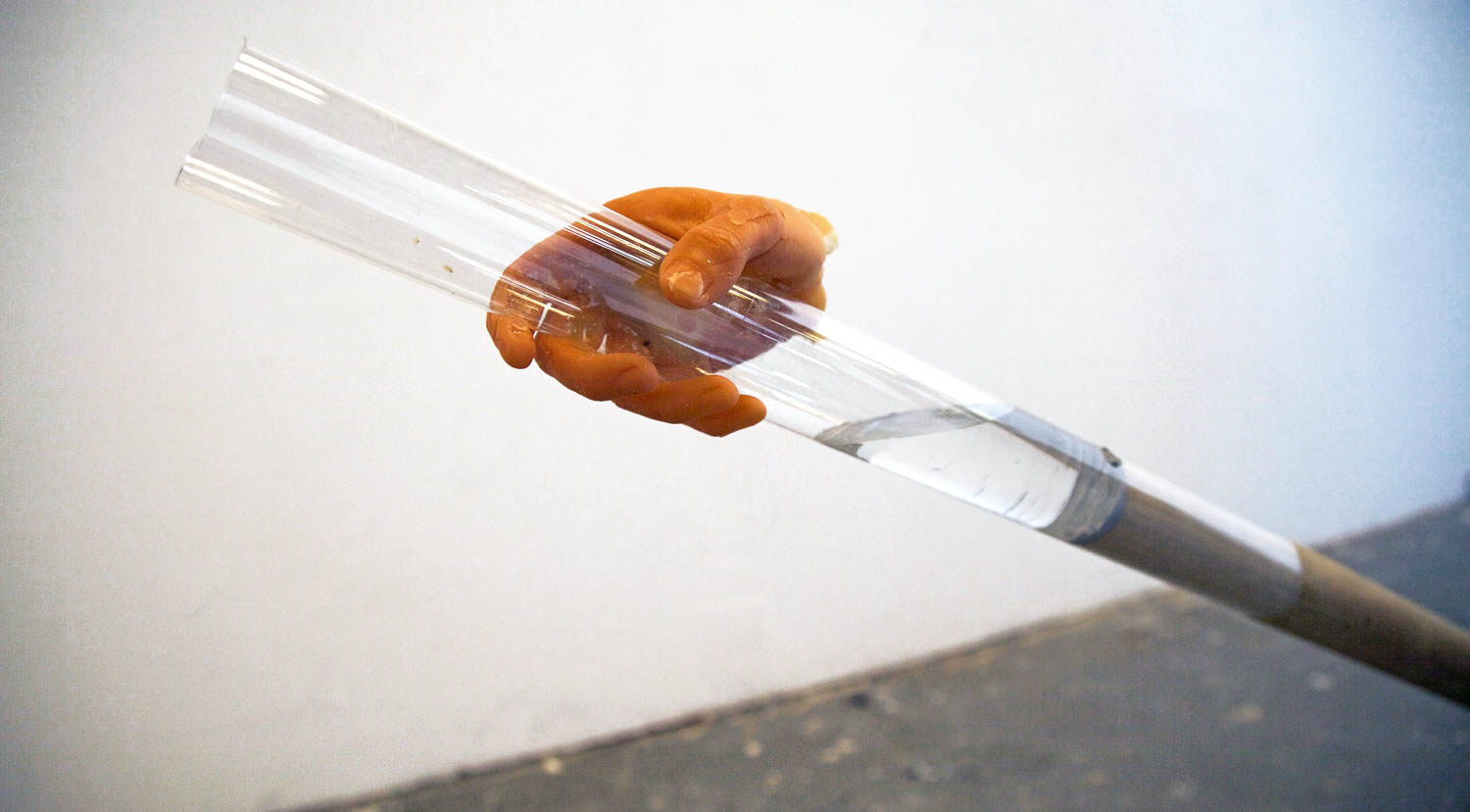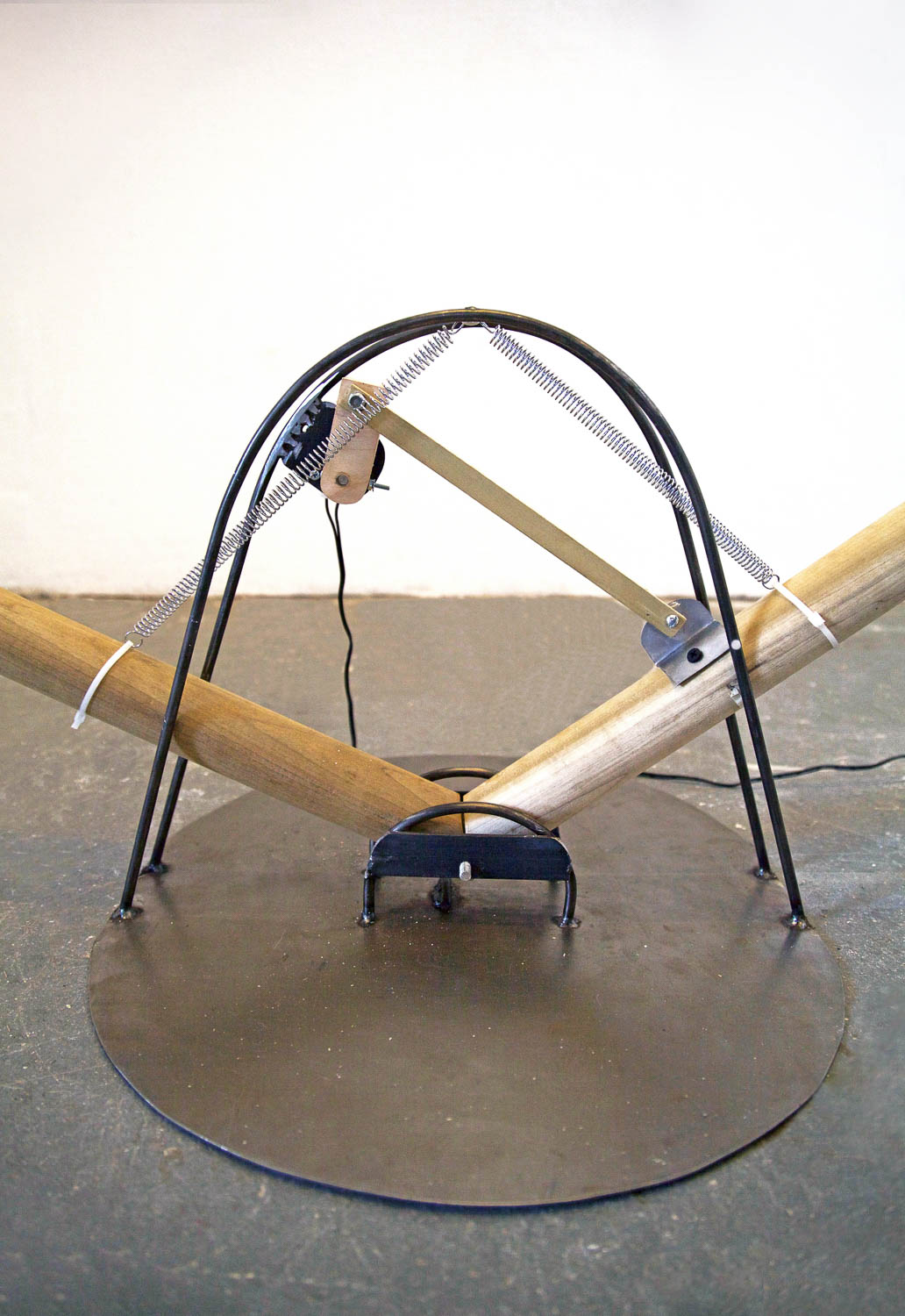 Balancing Hands
2016, Wood, Metal, Wax, Water, Springs, Electric Motor, 40" x 110" x 22"

This kinetic sculpture balances the tension of water being at the verge of falling and a frail hand ready to land.